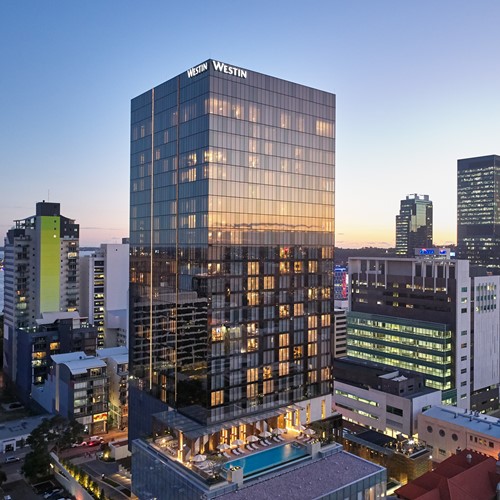 Project Details
Builder:

LU BPI - A BGC Company

Contractor:

Anwest – Podium and Hospitality Areas & Insight - Tower

Architect:

Hassell

Project Value:

$500 Million
Formally the old FESA House site, 480 Hay Street now boasts a 5 star luxury hotel, completed in 2018. Architectural firm Hassell engaged Judah Steel in the initial stages of the design process to assess the projects requirements and designs. Wall types can vary significantly on such a large project, and the Judah Steel team were required to design a framing system solution that would be suitable for the vast majority of the project. Due to large wall heights to the ballroom areas, Judah Steel MAXIJamb members were required and specific Judah Steel engineered design detail was provided for bathroom wall locations, where the Judah Steel framing was to support stone linings.
Working with the project design team early on in the design stages, allowed for a collaborative approach, where any challenges that arose later on in the project could be predicted or handled efficiently at any time. The Judah Steel design details and information were included within the project documents and assisted the Architects, Builder and contractors on site and throughout the project. Our Western Australian Technical Representatives made a constant effort to attend on site meetings, and discussions at construction stage by both wall and ceiling contractors, Insight and Anwest Constructions, were always valuable and enabled Judah Steel to provide detailed effective design solutions.
Judah Steel products used on this project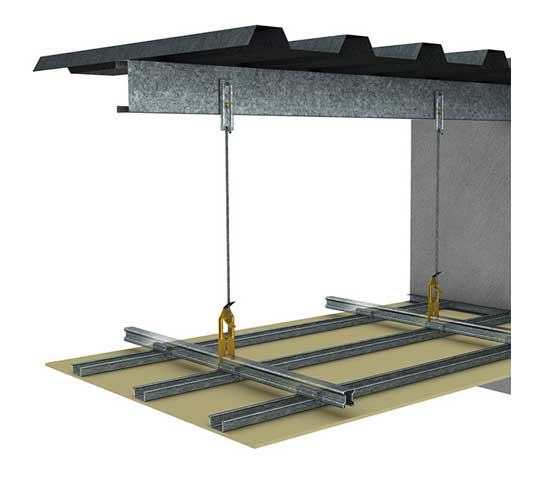 KEY-LOCK® Suspended Ceiling System
Our most popular and superior ceiling system. Available in suspended applications, it produces a high-quality structure that has the ability to hold multiple layers of board, can be used in both fire-rated and non-fire-rated environments, as well as being suitable for acoustic, bulkhead and seismic designs.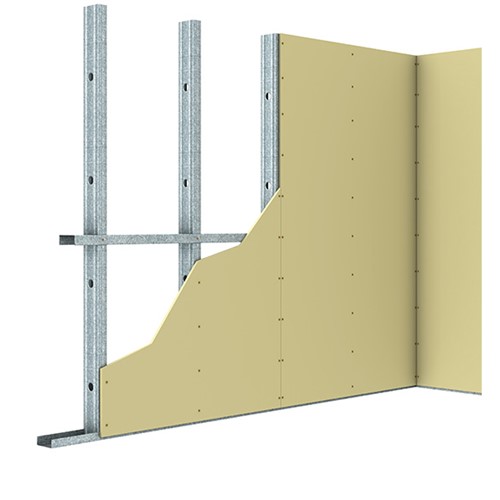 Steel Stud & Track Wall Framing System
Light-weight steel stud and track drywall framing for internal plasterboard wall systems and specific external wall applications.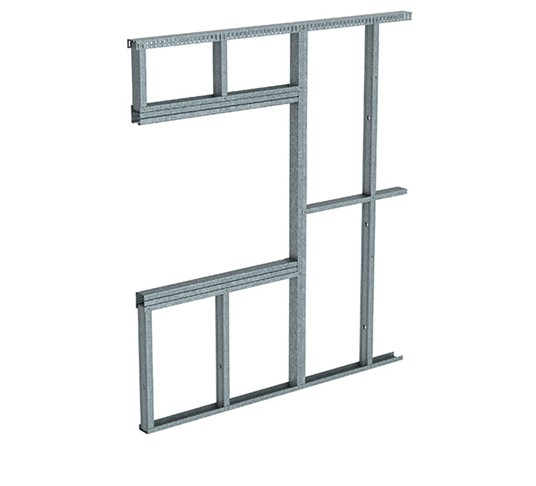 MAXIframe® External Wall Framing System
This external wall framing system offers a cost-effective solution for light-weight steel framing when compared to traditional external wall construction methods.