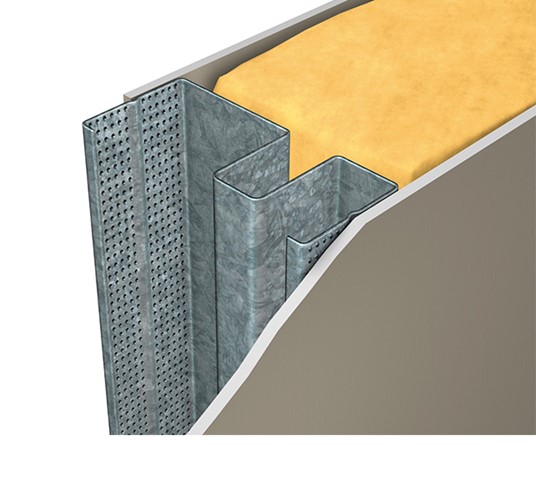 JUDAH QUIET STUD®

ACOUSTIC WALL SYSTEM
Noise is actually vibration. A normal stud conducts the vibration across its web, and sound is transmitted via anything that reacts to it by vibrating. The JUDAH QUIET STUD® is overall bigger in surface area than a standard wall stud. Therefore, the sound (vibration) has further to travel and tends to weaken in intensity across the wall, resulting in a more acoustic efficient wall system.
Its unique design, combined with appropriate lining board systems, forms an effective buffer against unwanted noise to provide a cost-effective solution to acoustic control provisions.
FIRE-RATED DESIGN
Available as Fire-rated applications
SOUND ISOLATION
Available for Acoustic Design
SIMPLE INTEGRATION
Simple, solid structure
IMAGE
PART NUMBER
CAD FILE
DESCRIPTION
250

3 5/8" (w) x 1" (h) Wall Track with Hem
BMT: 25 GA | Stock Pack: 100 | Sub Pack: 10
Available Lengths: 10', 12'

499

3 5/8" (w) x 2" (h) Deflection Head Track with Hem
BMT: 20 GA | Stock Pack: 50 | Sub Pack: 10
Available Length: 10'

RQ75

3 5/8" (w) x 1 3/4" (h) JUDAH QUIET STUD®
BMT: 20 GA | Stock Pack: 50 | Sub Pack: 50
Available Length: 9', 10', 12', 14'

RQST

3 5/8" (w) x 1 3/4" (h) JUDAH QUIET STUD®
BMT: 22 GA | Stock Pack: 50 | Sub Pack: 50
Available Lengths: 9', 10', 12'