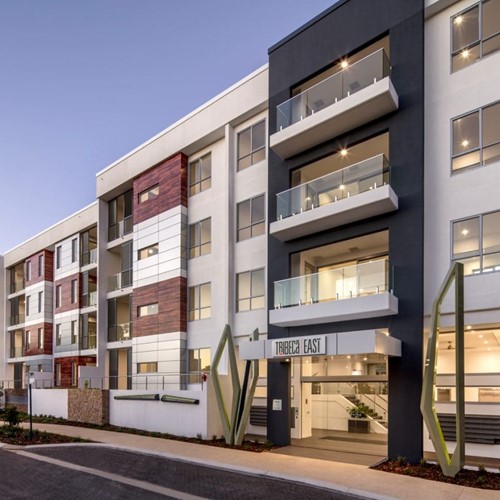 Project Details
Builder: Contractor: Location: Project Value: $21 Million
Builder:

BGC Construction

Contractor:

M2 Ceilings and Walls

Architect:

HBO + EMTB Perth

Location:

Riverdale, WA

Project Value:

$21 million
Over 80 families will call Tribeca East home soon with the new Tribeca East Apartments set to be completed this year along Hawksburn Road, Rivervale. The $21 million project offers resort style living with a 12 metre swimming pool, outdoor pavilion, grand dining room, gym, sun deck, theatre room and a full scale kitchen for residents to entertain their guests. Overlooking the Swan River, the apartment complex is only minutes away from Ascot Casino and the Perth Stadium which is currently under construction.
The project was developed thanks to the assistance of builders BGC Construction, ceilings and walls M2 Contracting and distributors Perth Plasterboard Centre. Local supply chain efforts have proven this project to be a success with on-time delivery, reliability, excellent customer service and the ease of installation. Additional Furring Channel framing was required to align the steel stud walls with adjoining Ritek walls. In order to smooth out and align the installation with the external fascia/parapet balcony wall, additional Top Hat framing was installed to the steel truss wall framing. 0.75BMT Wall Stud was used in lieu of the 0.55BMT Wall Stud at the door frames to provide further support.
Judah Steel products used on this project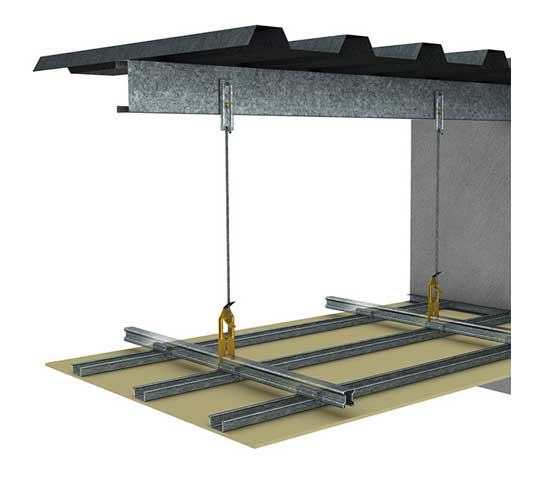 KEY-LOCK® Suspended Ceiling System
Our most popular and superior ceiling system. Available in suspended applications, it produces a high-quality structure that has the ability to hold multiple layers of board, can be used in both fire-rated and non-fire-rated environments, as well as being suitable for acoustic, bulkhead and seismic designs.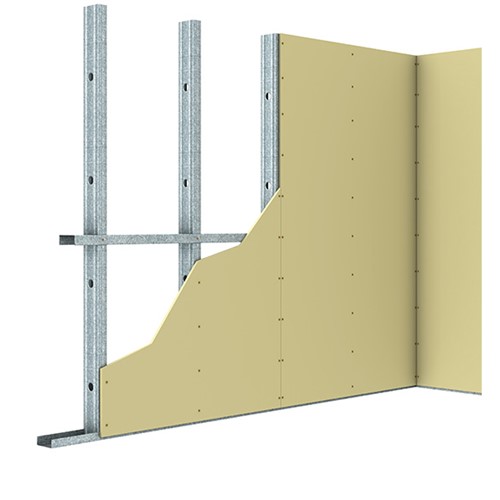 Steel Stud & Track Wall Framing System
Light-weight steel stud and track drywall framing for internal plasterboard wall systems and specific external wall applications.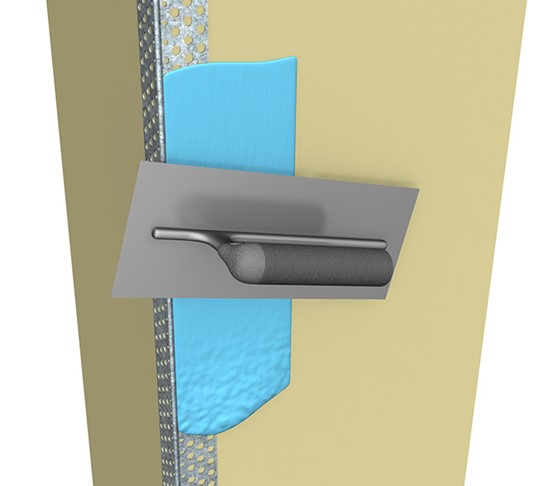 EXANGLE® Plastering Beads
This range of metal drywall beads gives plasterers a clean, defined edge on straight or curved details for internal building board applications.