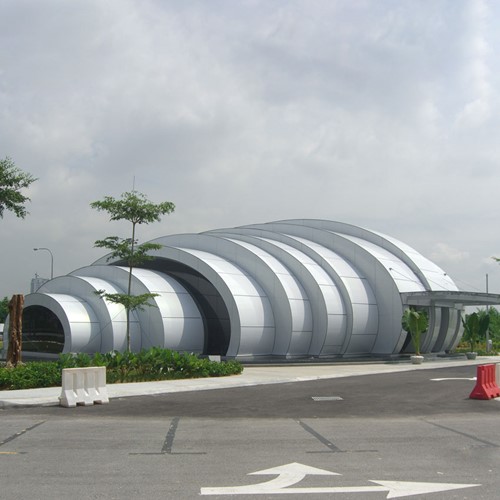 Project Details
Architect:

Hijjas Kasturi Associates, Studio Nicoletti Associati (Italy)

Location:

Petaling Jaya Commercial Centre, Malaysia
Inspired by water droplets in the wild, the POD Pavilion showcases the new sustainable urban development located in Petaling Jaya Commercial City, west of Kuala Lumpur.
Designed by Hijjas Kasturi Associates in collaboration with Studio Nicoletti Associati (Italy), the POD Pavilion is now PJCC's corporate office and sales gallery.
Judah Steel provided both product and design assistance to the project, which required a significant amount of input from Judah Steel because of its unique elliptical design.
The design involved Judah Steel producing pre-curved Furring Channel according to the radius of the curvature of the building, however as the radius is different at each segment of the building, exact measurements needed to be obtained after the steel structure had been erected.
The installation of Judah Steel Furring Channels was achieved by directly fixing them to the main steel structure before securing the plasterboard in place.
Judah Steel products used on this project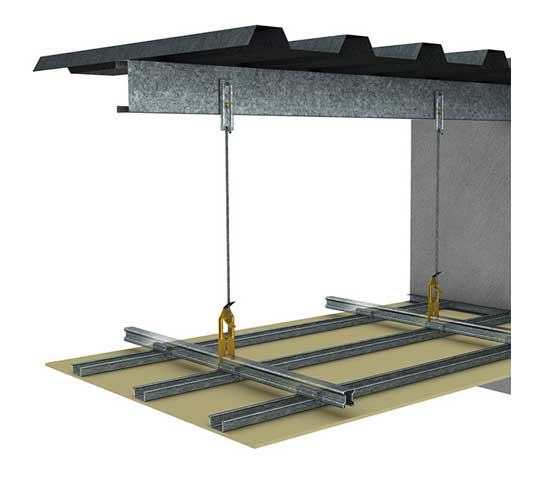 KEY-LOCK® Suspended Ceiling System
Our most popular and superior ceiling system. Available in suspended applications, it produces a high-quality structure that has the ability to hold multiple layers of board, can be used in both fire-rated and non-fire-rated environments, as well as being suitable for acoustic, bulkhead and seismic designs.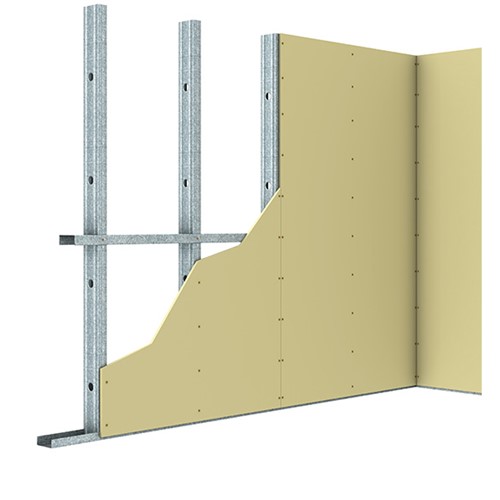 Steel Stud & Track Wall Framing System
Light-weight steel stud and track drywall framing for internal plasterboard wall systems and specific external wall applications.