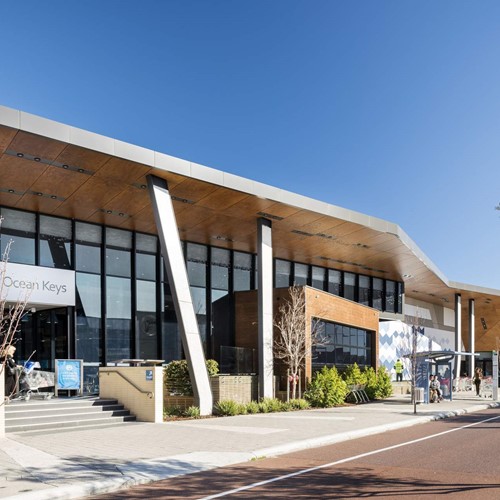 Project Details
Builder:

Doric Group

Contractor:

Statewide Ceilings

Location:

Clarkson, WA

Project Value:

$100 Million
Ocean Keys is a major shopping destination in Clarkson, one of Perth's new fast growing suburbs. This $100 million expansion completed in October 2014 included the addition of retail and fresh food stores and new residential apartments. The shopping complex is now 65% larger with a total floor space of 35,000m². Judah Steel supplied KEY-LOCK® Concealed Ceiling System and steel framing for the extensive plasterboard soffits and bulkheads on the project.
A feature of the new extensions design included extensive curved and deep bulkheads for which the Judah Steel Technical Services Team provided designs plans to facilitate their construction. This projects timeline was reduced over the duration of the project making it a real challenge to complete. In order to ensure this project ran smoothly, Judah Steel along with all parties involved including contractor Statewide Ceilings and distributor Aussie Plasterboard, had to closely monitor and keep on top of all elements of the projects to ensure strict deadlines were met, providing a great exercise in communication amongst all involved.
Judah Steel products used on this project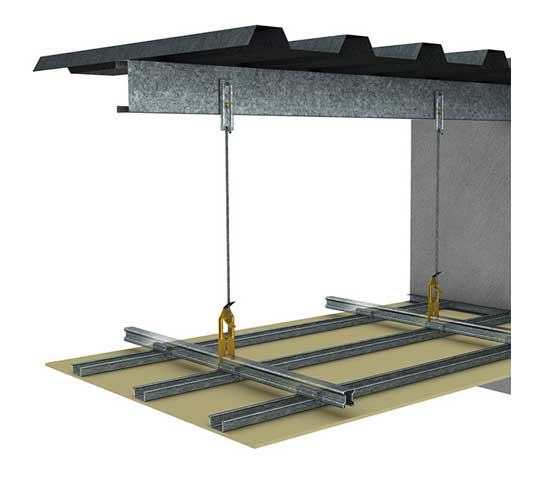 KEY-LOCK® Suspended Ceiling System
Our most popular and superior ceiling system. Available in suspended applications, it produces a high-quality structure that has the ability to hold multiple layers of board, can be used in both fire-rated and non-fire-rated environments, as well as being suitable for acoustic, bulkhead and seismic designs.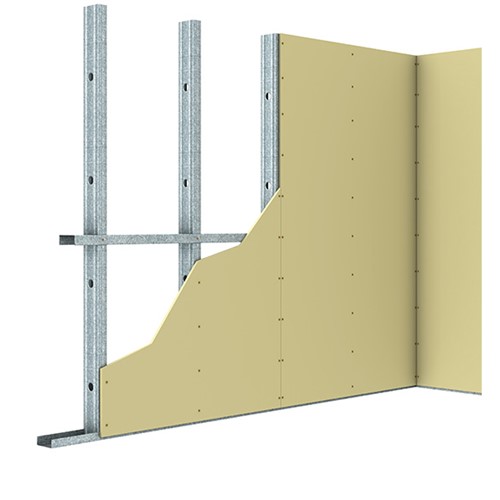 Steel Stud & Track Wall Framing System
Light-weight steel stud and track drywall framing for internal plasterboard wall systems and specific external wall applications.