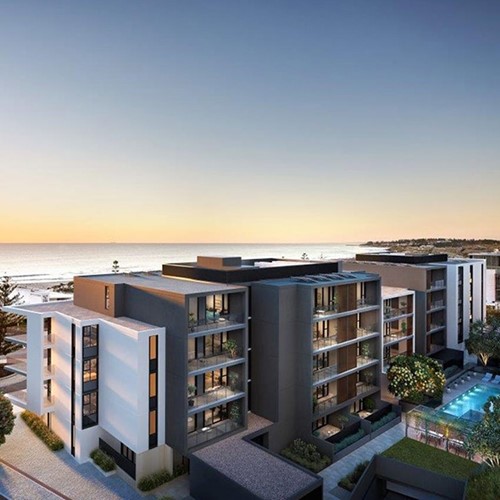 Builder:

Mirvac Pty Ltd

Contractor:

Metrex

Location:

Perth, WA

Project Value:

$75 million
Beachside living in Perth has never been so stylish since the completion of the new Latitude on Leighton apartments, in North Fremantle.Designed by Mirvac Pty Ltd, the $75M Built development, which began in May 2016 and finished in March this year, was even awarded WA's first 4 Star Green rating for Multi-Unit Residential. Not only that, the project recently won Best Multi-Unit Development at the Master Builders-Bankwest Excellence inConstruction Awards. This is a great achievement, especially considering that when Judah Steel were approached by contractor, Metrex, to assist with Latitude's wall and ceiling design, it was only 70% design ready leaving Judah Steel the task to finish the remaining 30% requirements. One example of these requirements was to have internal ceilings designed to accept internal pressures. Unfortunately, some of these ceilings had already been installed so Judah Steel contacted their Technical Design Engineer, Alex Lee, who travelled from Sydney head office to provide efficient onsite solutions to help overcome this challenge.
Importantly, in order to ensure the timeline wasn't compromised Judah Steel created a drawdown order process for Metrex. This allowed both Judah Steel and Metrex to mitigate 'out of stock' scenarios.The drawdown was set up over stages to help guarantee the Judah Steel warehouse was not overstocked with product. Some other tasks Judah Steel gave commentary on or design solutions for are as follows:
Meridian Building Apt 503 2.75m (h) x 3m (w) glass partition wall
Ceilings and feature aluminium ceilings with internal pressures considered
H535 Top Hat detail for 6mm Fibrous Cement Strip (External)
Bulkhead with LED Light – Building B
Opening to support 100kg window
Recessed linear bar grille bulkhead
Judah Steel framing FC/CFC to external louvres
Shelf loads
Shower screens
Spandrel Panel
Trespa panel external soffits
Vanities
Plus, regular site visits were conducted to ensure the 30% design requirements were met.Simply stated, Latitude on Leighton is not only in a great location, it is also well built and incorporates state of the art technologies, which minimise environmental impact. Can't ask for much more than that!
Judah Steel products used on this project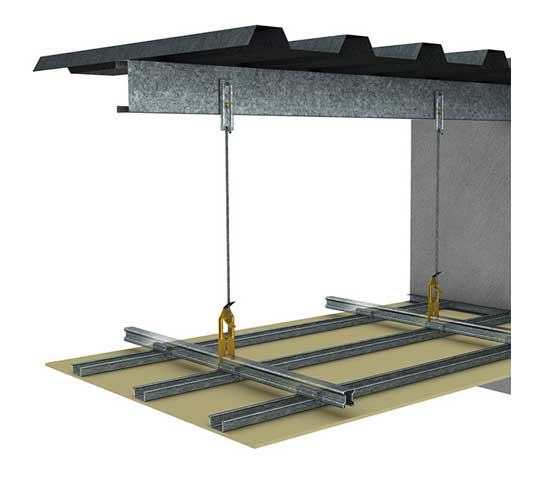 KEY-LOCK® Suspended Ceiling System
Our most popular and superior ceiling system. Available in suspended applications, it produces a high-quality structure that has the ability to hold multiple layers of board, can be used in both fire-rated and non-fire-rated environments, as well as being suitable for acoustic, bulkhead and seismic designs.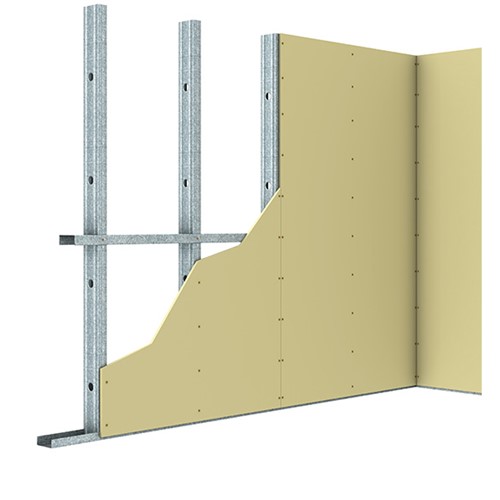 Steel Stud & Track Wall Framing System
Light-weight steel stud and track drywall framing for internal plasterboard wall systems and specific external wall applications.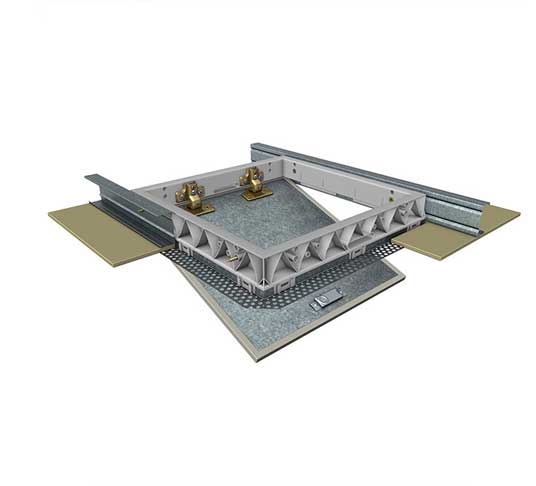 Whether you need a standard Access Panel, or a specialised architectural panel, PANTHER® Access Panels are the perfect choice.