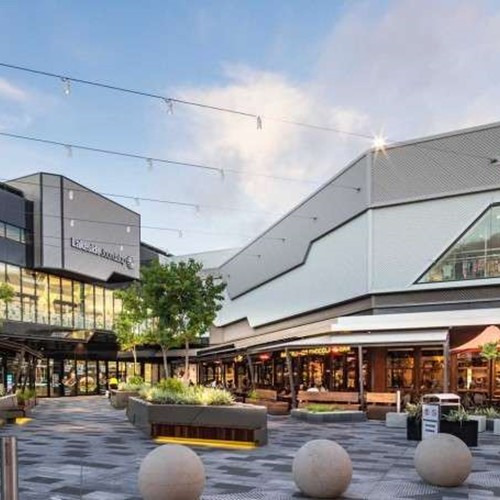 Project Details
Builder:

Lend Lease

Contractor:

C & L Ceilings

Project Value:

$200 Million

Location:

Joondalup, WA
The $200 million Lend Lease Lakeside Joondalup Shopping Centre development opened in November 2014, making
it the largest shopping destination in Western Australia. Contractors C & L Ceilings in conjunction with Judah Steel's Technical Services Team designed pre-fabricated sections that could be built off-site and then transported to site
complete, reducing installation costs and time delays. Clive Leach from C & L Ceilings liaised with Judah Steel's Technical Services Team directly to approve designs and installation suitability.
The project had a number of feature ceilings incorporated into the design. These were achieved by combining 76mm x 1.15BMT studs as ceiling joists supporting 64mm x 0.50BMT stud joist members connected via 25 x 25mm PGI angles and suspended from the concrete soffit using Unistrut components. Judah Steel supplied a number of other products to the project including 64mm & 92mm x 0.50BMT Steel Stud Wall Framing, KEY-LOCK® Fully Suspended Ceiling Systems, Resilient Acoustic Mounts, EXANGLE® Finishing Sections and a number of Sound Rated Access Panels (300 x 300mm, 450 x 450mm and 530 x 530mm).
Judah Steel products used on this project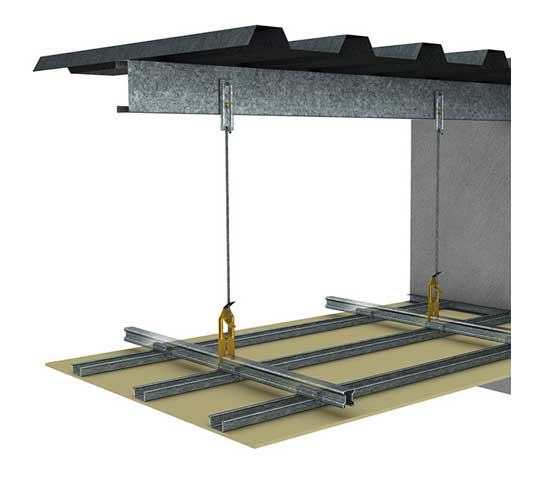 KEY-LOCK® Suspended Ceiling System
Our most popular and superior ceiling system. Available in suspended applications, it produces a high-quality structure that has the ability to hold multiple layers of board, can be used in both fire-rated and non-fire-rated environments, as well as being suitable for acoustic, bulkhead and seismic designs.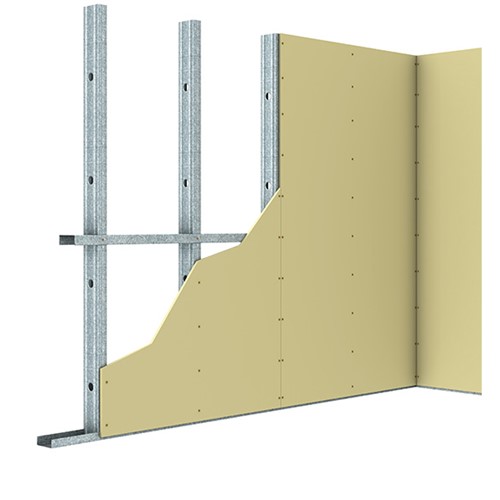 Steel Stud & Track Wall Framing System
Light-weight steel stud and track drywall framing for internal plasterboard wall systems and specific external wall applications.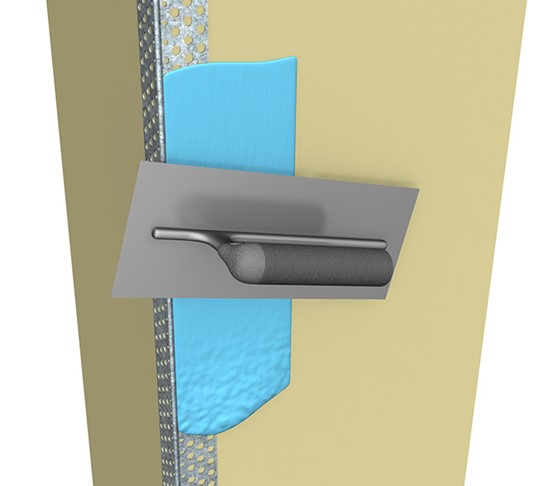 EXANGLE® Plastering Beads
This range of metal drywall beads gives plasterers a clean, defined edge on straight or curved details for internal building board applications.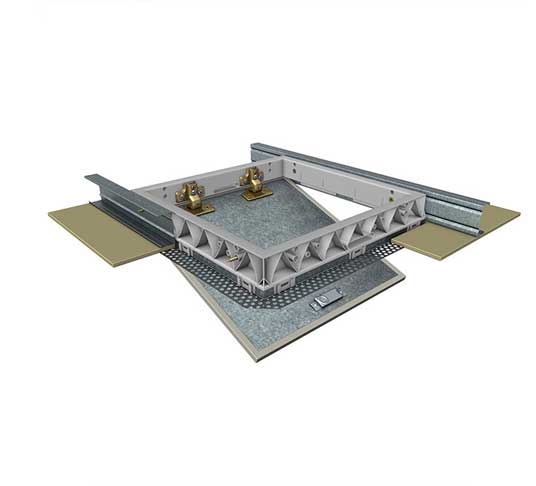 Whether you need a standard Access Panel, or a specialised architectural panel, PANTHER® Access Panels are the perfect choice.