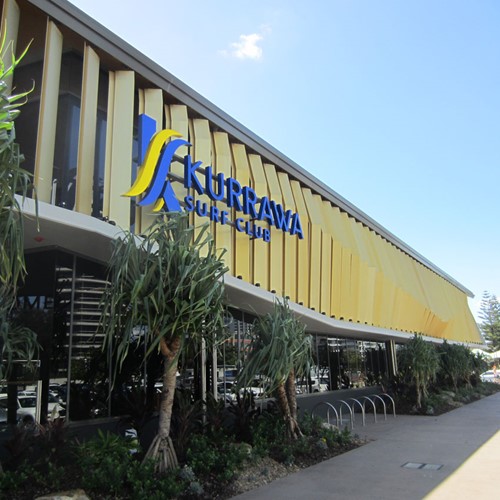 Project Details
Builder:

Paynter Dixon Ltd

Contractor:

Allcoast Commercial Linings

Architect:

Arkfield

Location:

Kurrawa, QLD

Project Value:

$15 Million
Not only is it bigger, for the first time in more than half a century it can fit hundreds of surfboards in the basement (rather than spilling out the front door). Something that might seem trivial to you and me, but isn't to be sniffed at considering the cluttered mess these boards can create at a beachside location.
Taking over 15 years from conception to completion and 13 months of actual construction (March to December 2017), Architect's Arkfield made sure it was functional as well as modern.
However, as everyone knows design is nothing without practical planning to ensure it springs to life and in this case, Builder Paynter Dixon Ltd along with Allcoast Commercial Linings worked with Judah Steel to do just that. Club President Michael McSweeney said the new surf club was, "well thought out, right down to the carpet."
Judah Steel and Allcoast worked together to achieve the curved corners in the feature ceiling. Although a great success, it was initially a tricky scenario to tackle due to the difficult shape that a tiered, KEY-LOCK® Ceiling offers, including tight bends and corners. To form the curve in the ceiling, the contractor had to utilise plywood and cut to the same shape of the corner. Not only did this provide the desired effect, it added additional strength to the Judah Steel framework.
Furthermore, due to additional weight (because of the tiered feature ceiling) suspended from the 700 metres of Furring Channel, MDF was inserted into the Furring Channel to provide a more substantial fixing.
This complex geometry of the internal and external ceilings was overcome thanks to the Judah Steel Technical Services Team who thought through the solution to shape tight bends and corners.
The project cost $15M overall. The club has the capacity to seat more than 400 patrons as well as a super gym with equipment for rowers including an isometric trainer and a sled track for running.
Judah Steel products used on this project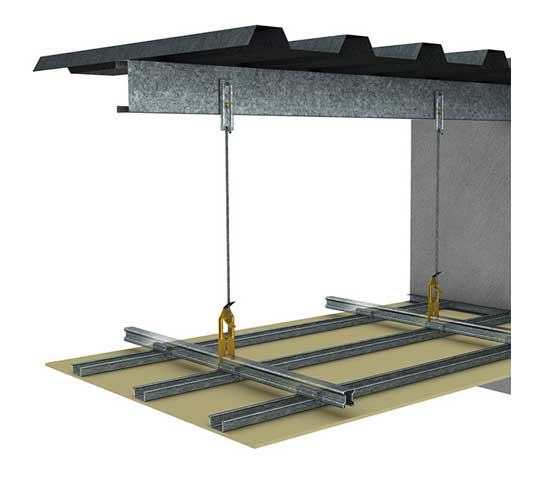 KEY-LOCK® Suspended Ceiling System
Our most popular and superior ceiling system. Available in suspended applications, it produces a high-quality structure that has the ability to hold multiple layers of board, can be used in both fire-rated and non-fire-rated environments, as well as being suitable for acoustic, bulkhead and seismic designs.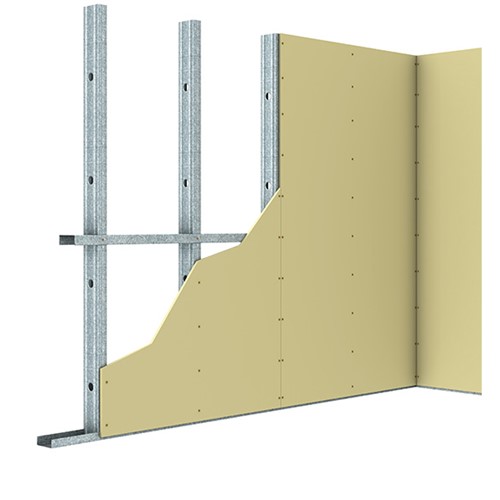 Steel Stud & Track Wall Framing System
Light-weight steel stud and track drywall framing for internal plasterboard wall systems and specific external wall applications.