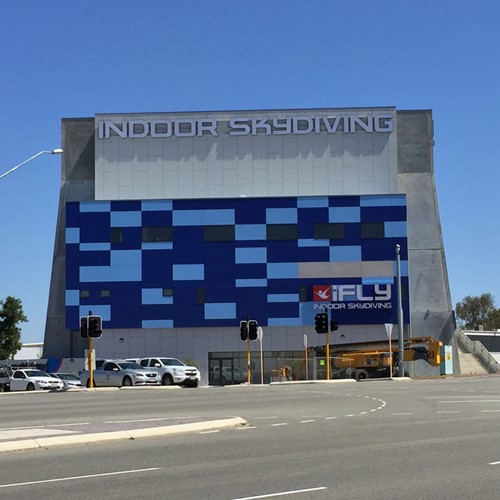 Project Details
Builder:

Metrowest

Contractor:

Donnybrook Interiors

Architect:

Gresley Abas Pty Ltd

Location:

Riverdale, WA

Project Value:

$15 Million
SKY dive enthusiasts now have a new facility to promote their passion in Western Australia with the new I-Fly site in the Perth suburb of Rivervale, which is conveniently located on the main route to the international and domestic airports. After only ever having one site in the Southern Hemisphere (located in Sydney's west), a new site development was approved with builder Metrowest chosen to make it into a reality.
Working directly with sub-contractors Donnybrook Interiors and Rod from our Judah Steel Network Partner store, Architectural Ceiling Systems, Judah Steel delivered the walls and ceilings for this unique $15 million build.
The facility, designed by Gresley Abas Pty Ltd, boasts a state of the art, 14-foot diameter vertical glass chamber wind tunnel which simulates free fall parachuting in a safe all-weather environment. The venue operates as an entertainment and sporting venue as well as a tool for professional skydiving training.
As the building was quite unusual in its function, Judah Steel liaised directly with Nathan and John from Donnybrook Interiors and with Metrowest to provide a design for the external façade using 150mm stud to support 9mm Concrete Fibre Cement cladding, which was passed on to the projects structural engineer for approval.
This unique project was completed in December 2016 and Judah Steel were thanked for their customer service (ease of installation) and reliability.
Judah Steel products used on this project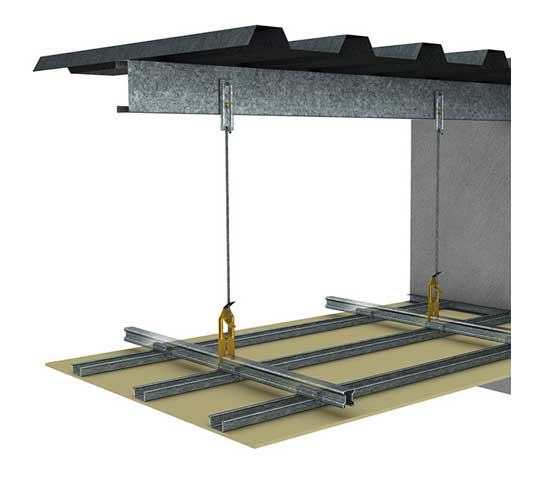 KEY-LOCK® Suspended Ceiling System
Our most popular and superior ceiling system. Available in suspended applications, it produces a high-quality structure that has the ability to hold multiple layers of board, can be used in both fire-rated and non-fire-rated environments, as well as being suitable for acoustic, bulkhead and seismic designs.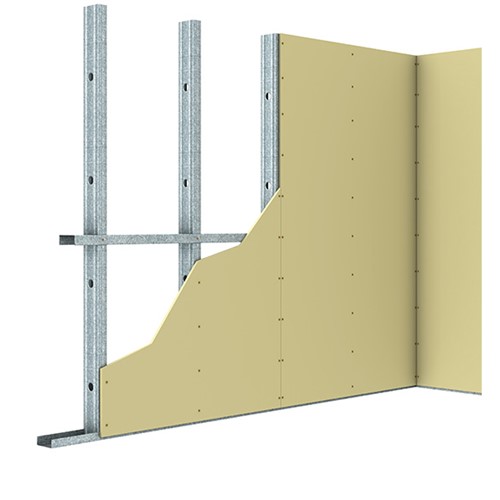 Steel Stud & Track Wall Framing System
Light-weight steel stud and track drywall framing for internal plasterboard wall systems and specific external wall applications.