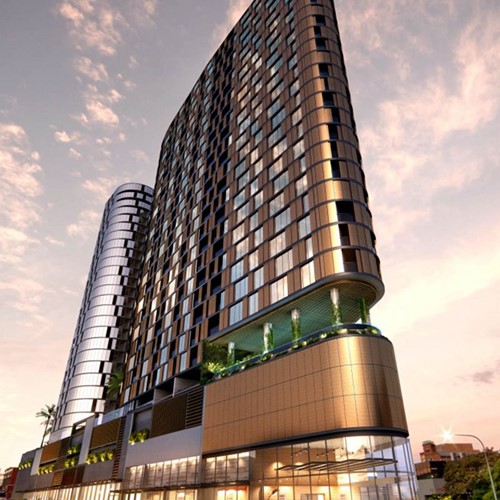 Project Details
Builder:

Multiplex

Contractor:

Precision Interior Walls & Ceilings

Distributor:

Architectural Ceiling Systems

Location:

Fortitude Valley, Brisbane

Project Value:

$200 million
Located in Fortitude Valley in the heart of Brisbane, FV Gurner Apartments is breathing new life into this historically raw neighbourhood. Builder, Multiplex began Stage 1 of this $200m project in May 2015 and completed it in July this year. Subcontractor, Precision Interior Walls & Ceilings enlisted Judah Steel's expertise in designing the internal ceilings and partitions, external walls and soffit framing. Designed by Architect's Elenberg Fraser, Stage 1 of the development consisted of 32 levels with 910 luxury apartments sprawled across two towers. This will eventually form part of three grand, residential towers incorporating ground floor retail areas, cafés, restaurants and over 1000 apartments in total. However, luxury does not come cheap and as expected the development did present some challenges to the cross-functional team of contractors, builders and Judah Steel as developments of this size often do.
This was mainly because of the innovative, yet complex shape and design of the structure and consequent wind load pressure associated with this. Nevertheless, using the skills of Precision Interior Walls & Ceilings and Judah Steel's Technical knowledge, the team produced some clever solutions to resolve these issues. For instance, to overcome the wind pressure, Judah Steel's Technical Services Team provided high pressure external soffit/wall designs that incorporated Top Hats, 150mm and 92mm Studs. Well done to Mick Thomson and the Precision Interior Walls & Ceilings Team, as well as Judah Steel's Technical Team and Technical Representative, Ory Yaxley, for another outstanding project. Judah Steel have also been working with Tower 3 head contractor, ICON Construction, and relevant Architects/Engineers to provide project-specific solutions for the final instalment.
Judah Steel products used on this project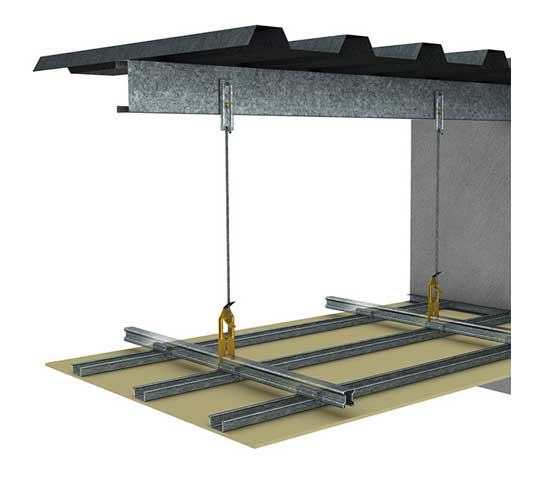 KEY-LOCK® Suspended Ceiling System
Our most popular and superior ceiling system. Available in suspended applications, it produces a high-quality structure that has the ability to hold multiple layers of board, can be used in both fire-rated and non-fire-rated environments, as well as being suitable for acoustic, bulkhead and seismic designs.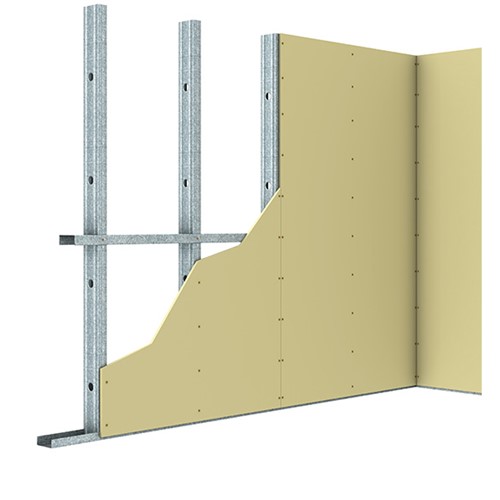 Steel Stud & Track Wall Framing System
Light-weight steel stud and track drywall framing for internal plasterboard wall systems and specific external wall applications.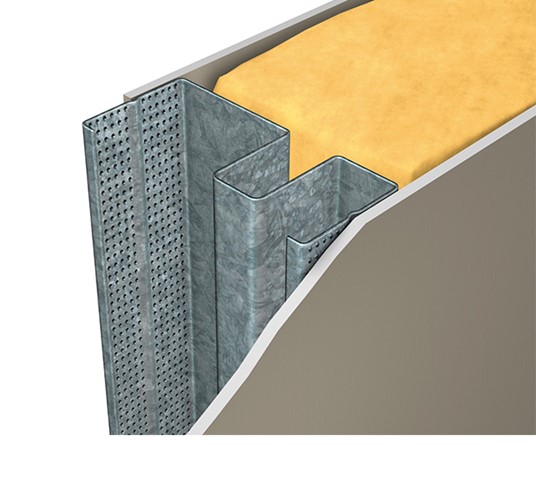 Quiet Stud® Acoustic Wall System
Its unique design means that it provides a more acoustic efficient wall system than a normal steel stud, and has a smaller footprint than alternative staggered stud installations.