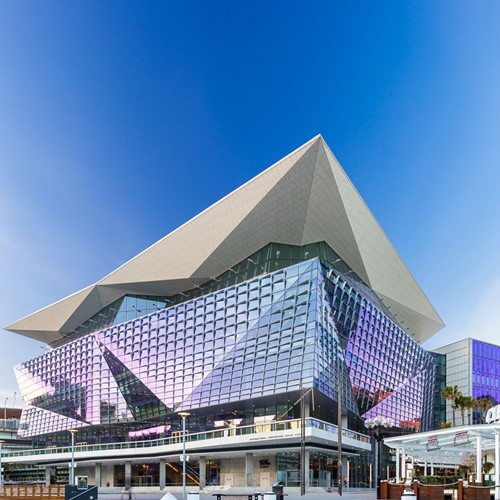 Project Details
Builder:

Lend Lease

Contractor:

Brighton Australia, Foxville, Bigway & Sydney Projects

Architect:

Hassell & Populous

Location:

Darling Harbour, NSW

Project Value:

$3 Billion
EXCITING and game changing – these are the words that come to mind when you think of Judah Steel's involvement with the Darling Harbour Live Project. Commencing in June 2015, this 20-hectare transformation of the Darling Harbour precinct was $3 billion plus in the making and includes:
Australia's premier integrated convention, exhibition and events destination known as the International Convention Centre Sydney (ICC Sydney)
A luxury hotel with approximately 600 rooms
Designed by leading architects Hassell and Populous, the project is predicted to generate $200 million annual economic benefit for the  NSW economy. Partnering with four of its major contractor customers Judah Steel provided design solutions based on criteria supplied by the architects and project builder Lend Lease for all four buildings. Due to the significance and complexity of the task, Judah Steel's strong working relationships with these contractors ensured the build was delivered to the highest standard. Brighton Australia were responsible for the Exhibition Halls and International Convention Centre, Foxville installed the Prodema External Composite Panel Cladding, Bigway constructed the interiors of the Theatre and Sydney Projects are the leading fitout contractors on the yet to be completed Hotel.
There were numerous challenges that arose throughout the duration of the project. Particularly, Judah Steel had to tackle head on the height of the exhibition halls and therefore the wall heights required. As the ceiling height was up to 20 metres in some instances, it required Judah Steel to provide exceptional design solutions using lightweight framing systems; either heavy duty Stud and Track framing or in some cases our MAXIframe® System.
The external Prodema composite cladding system required extensive use of Judah Steel Top Hats and complimentary steel angles all of which, due to the buildings proximity to the harbour, were specified in Z600 coated steel.
PANTHER® Access Panels were also utilised for access to services within walls and ceilings.
With over 160 of our customer's staff onsite at any one time, Judah Steel successfully managed communications with the varied range of contractor requirements to ensure product was delivered safely to site, in full order quantities and on time hence ensuring potential delays were kept to a minimum. As a result, project builders Lend Lease were able to appreciate the value of the Judah Steel brand being used on their project.
Judah Steel products used on this project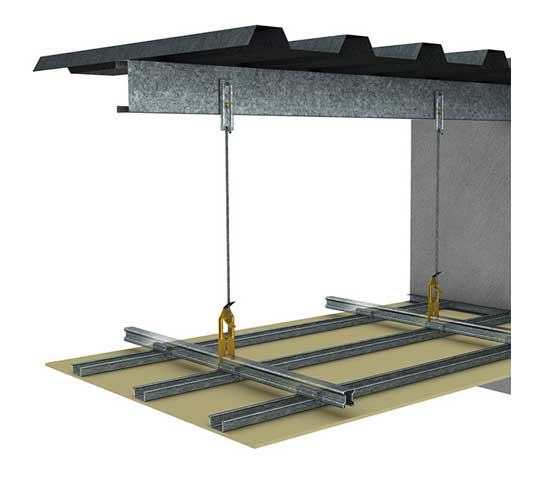 KEY-LOCK® Suspended Ceiling System
Our most popular and superior ceiling system. Available in suspended applications, it produces a high-quality structure that has the ability to hold multiple layers of board, can be used in both fire-rated and non-fire-rated environments, as well as being suitable for acoustic, bulkhead and seismic designs.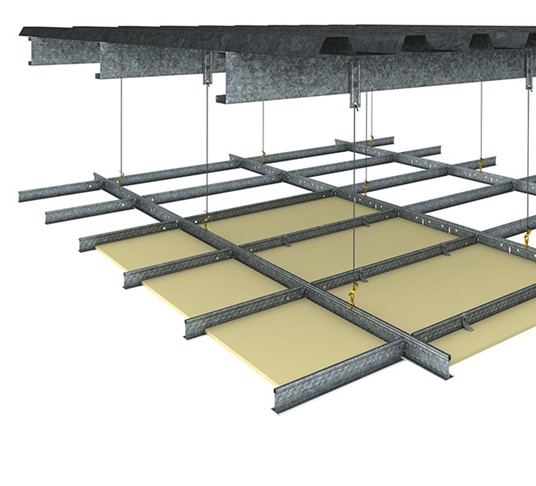 DUO® Exposed Grid Ceiling System
Expertly engineered for fast assembly on site, Cross Tees positively lock into each other through the Main Tee to create a sturdy exposed grid ceiling system. Seismic Designs that have been fully tested to meet code requirements are available.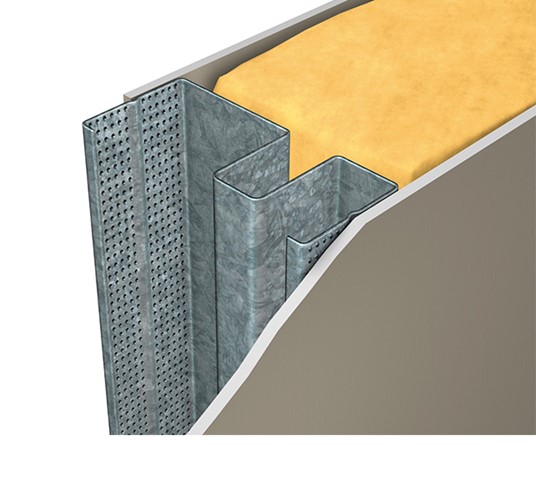 Quiet Stud® Acoustic Wall System
Its unique design means that it provides a more acoustic efficient wall system than a normal steel stud, and has a smaller footprint than alternative staggered stud installations.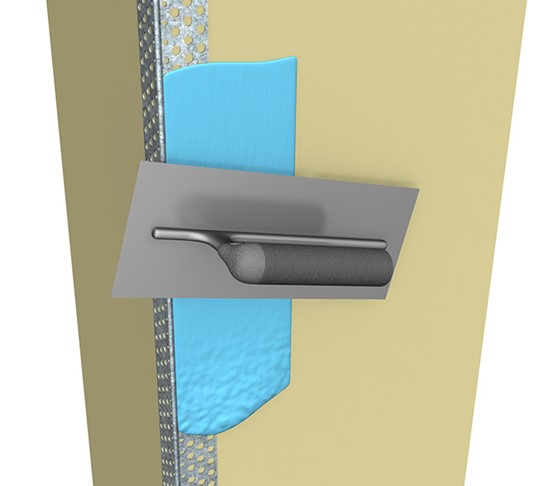 EXANGLE® Plastering Beads
This range of metal drywall beads gives plasterers a clean, defined edge on straight or curved details for internal building board applications.