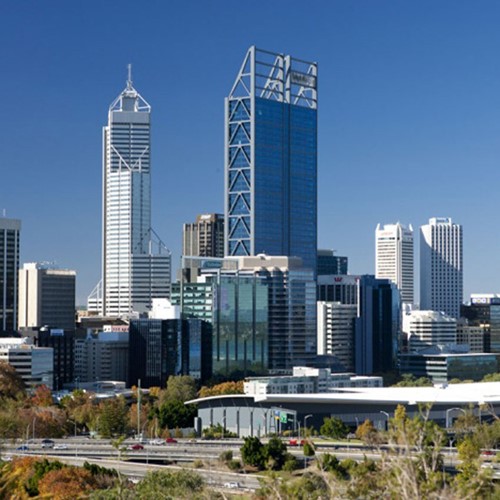 Project Details
Builder:

Brookfield Multiplex

Contractor:

Cubic Interiors

Architect:

Fitzpatrick Partners

Location:

Perth, Western Australia

Project Value:

$500 Million
Forward-thinking in design, significant in size, the 270m skyscraper City Square is situated in the heart of Perth's CBD – dominating and redefining the city skyline. City Square reflects the latest thinking in corporate workplace design and facilities.
The centrepiece of the development is a 47 storey tower which will be the new home for one of Australia's largest companies, BHP Billiton.
Designed by Fitzpatrick Partners and built by Brookfield Multiplex, this 5-Star Green Star building is set to become one of the most environmentally friendly office buildings in the Perth CBD. Whilst new in WA, the Contractor, Cubic Interiors, worked alongside Judah Steel in NSW for many years before getting together on this $500 million project.
Judah Steel supplied Steel Stud and Track, KEY-LOCK® Furring Channel and Top Cross Rail, and EXANGLE® P50 Shadowline Stopping Angle to complete the base fit out and wall linings on 45 levels of the building.
Judah Steel has supplied over 7000m2 of product, and will continue to provide technical support to what will soon be deemed a new revolution for building construction and design in Western Australia.
Judah Steel products used on this project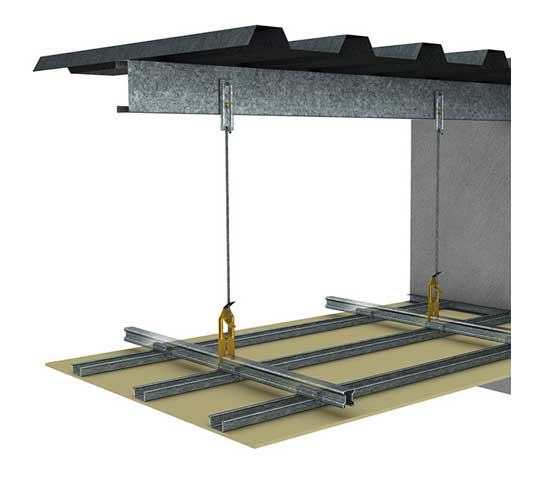 KEY-LOCK® Suspended Ceiling System
Our most popular and superior ceiling system. Available in suspended applications, it produces a high-quality structure that has the ability to hold multiple layers of board, can be used in both fire-rated and non-fire-rated environments, as well as being suitable for acoustic, bulkhead and seismic designs.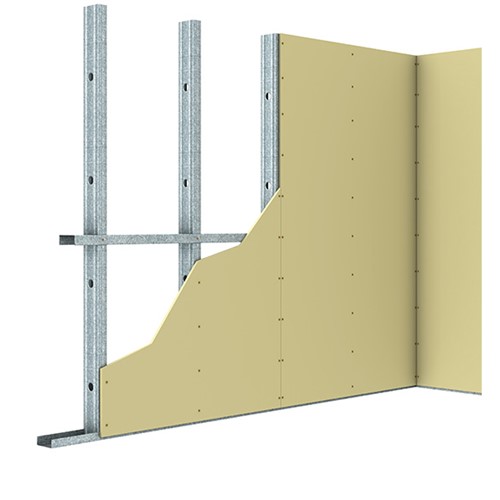 Steel Stud & Track Wall Framing System
Light-weight steel stud and track drywall framing for internal plasterboard wall systems and specific external wall applications.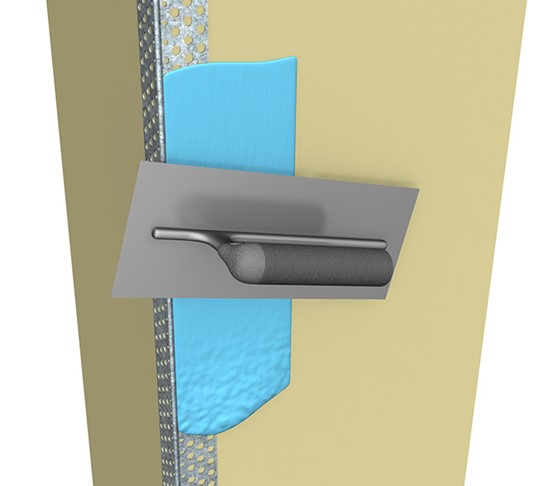 EXANGLE® Plastering Beads
This range of metal drywall beads gives plasterers a clean, defined edge on straight or curved details for internal building board applications.