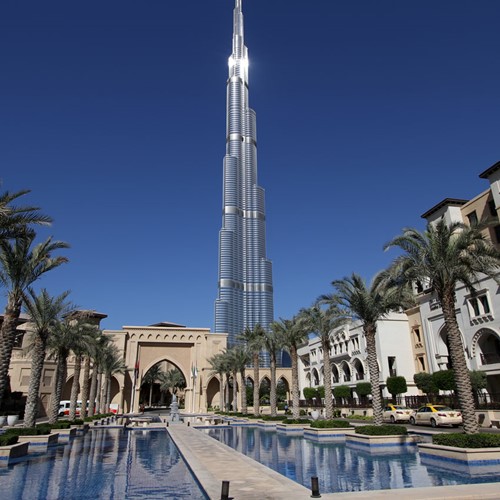 Contractor:

Depa Interiors

Location:

Dubai, United Arab Emirates

Project Value:

$1.5 Billion
In Downtown Dubai stands the world's tallest building, Burj Khalifa. The huge skyscraper is 828 metres above ground and has over 160 levels. It also accomplished a world record for the highest installation of an aluminium and glass façade, at a height of 512 metres, with the total weight of aluminium used equivalent to that of five A380 aircrafts.
To get a picture of just how big the Burj Khalifa is, Australia's tallest building, Q1 in Queensland, is just 323 metres high and the Eureka Tower in Melbourne is 297 metres tall.
Construction started on Burj Khalifa in 2004 before the building was officially opened in January 2010, although ceiling systems are still being supplied to the office areas on level 160. At the peak of construction, over 12,000 workers were onsite every day from 30 contracting companies, representing more than 100 different nationalities.
Working alongside sub-contractor, Depa Interiors, two different Judah Steel KEY-LOCK® Concealed Suspended Ceiling Systems were installed in the residential apartments on level 20 through to 112.
Fixed to the concrete soffit, the first system used 121 Rod attached to 2534 Top Cross Rail (TCR) Suspension Clip to suspend 128 Top Cross Rail (38mm) at 900mm span with 1200mm spacing, and 129 Furring Channel at 600mm centres.
The second system was the same except for the use of 167 Side Mounted TCR Suspension Clip with 127 Top Cross Rail (25mm) due to the very tight cavity between the ceiling and the soffit which meant the first system was too big to fit into the allowable space. The same systems were also used throughout all the lift lobbies on these levels.
In addition to the two suspended ceiling systems, Judah Steel PANTHER®Sound-Rated Access Panels with set bead and a budget lock were also supplied to the project to reduce noise between the residential apartments and provide access to the services above.
Judah Steel products used on this project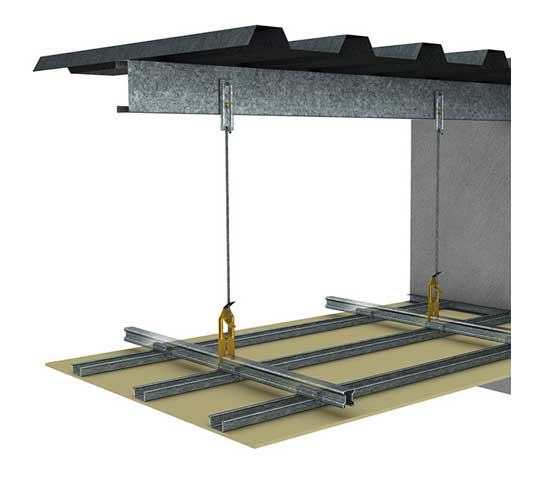 KEY-LOCK® Suspended Ceiling System
Our most popular and superior ceiling system. Available in suspended applications, it produces a high-quality structure that has the ability to hold multiple layers of board, can be used in both fire-rated and non-fire-rated environments, as well as being suitable for acoustic, bulkhead and seismic designs.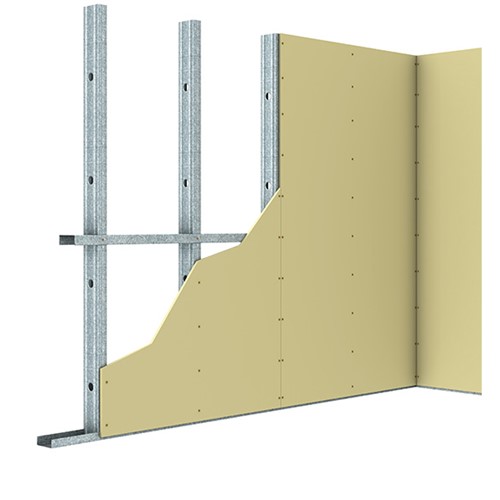 Steel Stud & Track Wall Framing System
Light-weight steel stud and track drywall framing for internal plasterboard wall systems and specific external wall applications.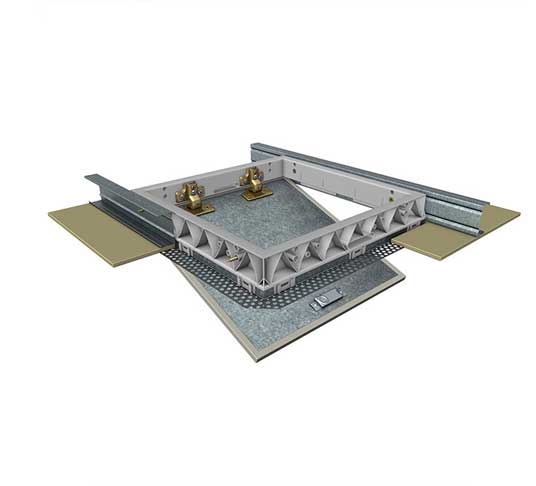 Whether you need a standard Access Panel, or a specialised architectural panel, PANTHER® Access Panels are the perfect choice.