Project Details
Architect:

Wood Marsh Architects

Contractor:

North Australian Contractors

Project Value:

$240 million
After selling out in 2014 (two years ahead of completion), Abian's $240m Luxury Apartments project, located at 140 Alice Street in Brisbane had a lot of hype to live up to and as of this year it has delivered. After winning the contract for this 41-storey tower, builder, Sunland and contractor, North Australian Contracting, set about constructing the contemporary residence. To set the internal aesthetics apart from other similar projects being built in Brisbane, Wood Marsh Architects designed some jaw-dropping gold ribbon ceilings that hover above the modern curved walls, which elegantly wrap around the lobby floor. In saying this, achieving perfection is not a simple task and none of this could have been accomplished without Judah Steel's technical designs and NAC's expertise in making them come to life.
The main lobby ceiling presented an installation challenge in achieving the required ribbon design. The design dictated that the curves of the ceiling gradually got smaller, and this was achieved using our KEY-LOCK® System components, Furring Channel, Top Cross Rail and 226 Direct Fix Clip. There was also curved walls both sides of this feature ceiling at varying heights. In order to make the Architects' vision a reality, NAC installed extensive curved walls and feature curved ceilings on every floor using Judah Steel Flexible Track for the steel stud framing. Not only this, but due to the heavy stone tiles lining the bathroom walls, extensive technical design support was required to enable safe and secure installation of not only the stone tiling, but also the bathroom fittings. All worth the spectacular outcome.
Judah Steel products used on this project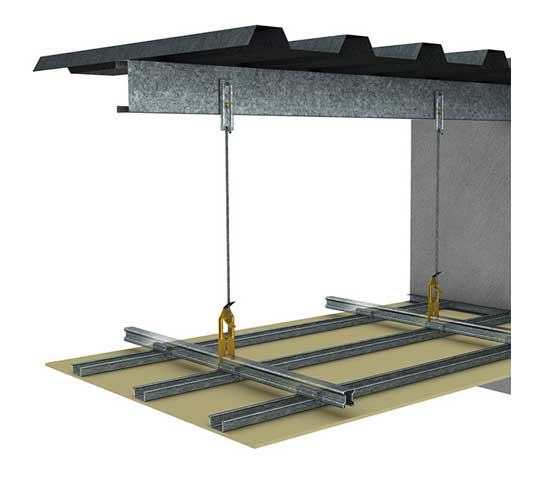 KEY-LOCK® Suspended Ceiling System
Our most popular and superior ceiling system. Available in suspended applications, it produces a high-quality structure that has the ability to hold multiple layers of board, can be used in both fire-rated and non-fire-rated environments, as well as being suitable for acoustic, bulkhead and seismic designs.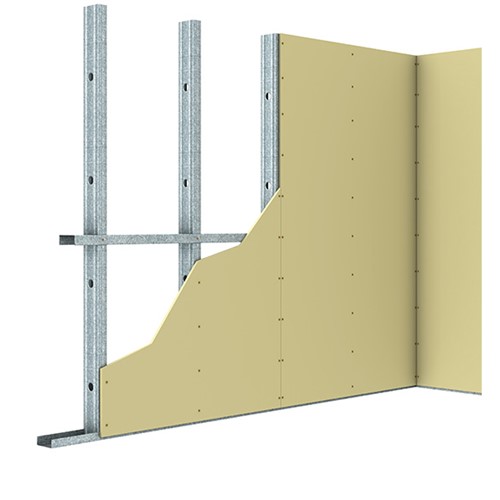 Steel Stud & Track Wall Framing System
Light-weight steel stud and track drywall framing for internal plasterboard wall systems and specific external wall applications.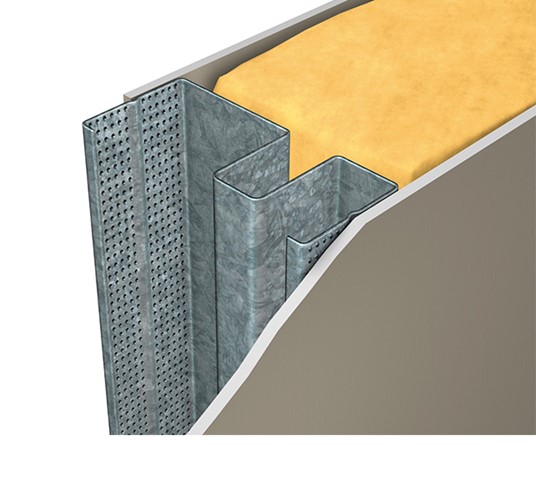 Quiet Stud® Acoustic Wall System
Its unique design means that it provides a more acoustic efficient wall system than a normal steel stud, and has a smaller footprint than alternative staggered stud installations.