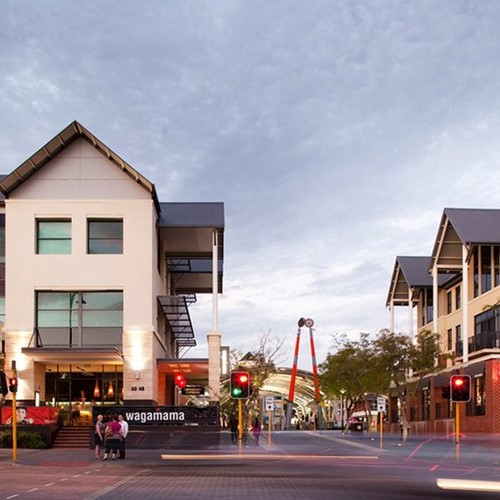 Project Details
Contractor:

Metrex Wall and Ceiling Specialists

Location:

Subiaco, WA
The Subi Centro project is internationally recognised as one of Australia's top urban renewal projects transforming the former industrial land into a mixture of townhouses, apartments, parkland, commercial and retail space. Teaming up with contractor Metrex Wall and Ceiling Specialists, Judah Steel was given the challenge of providing specification details for external wall framing, low height double leaf balustrade framing and external bulkhead stud wall framing, as well as providing a fully engineered design solution for the external façade.
In order to achieve the design specifications, Judah Steel supplied the project with a number of products including 76mm and 92mm x 1.15BMT Stud for the external walls and balustrade framing, 92 x 1.15BMT Stud for the external bulkhead stud wall framing, KEY-LOCK® Fully Suspended Ceiling Systems and a number of PANTHER® Access Panels and EXANGLE® Finishing Sections. Judah Steel also set up a project account which gave Judah Steel and Metrex the opportunity to track what products were purchased and their total value. In addition, Judah Steel set up a drawdown/holding order with the Bank of Queensland via Chris Hogg at Metrex to ensure no 'out of stocks' for the entirety of the project. Due to the role Judah Steel played in this project, the builder PINDAN engaged Judah Steel to provide specifications for external walls at new project Richmond Quarter.
Judah Steel products used on this project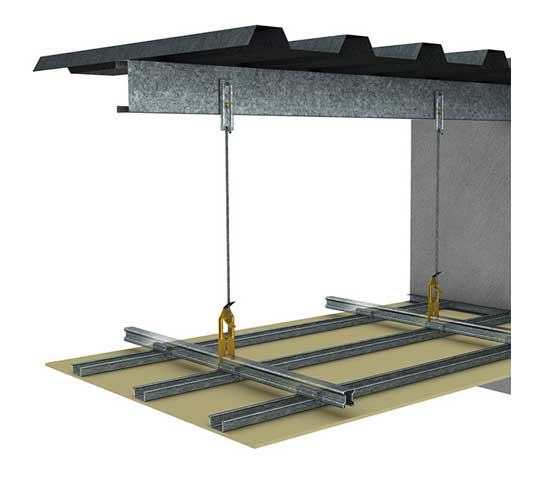 KEY-LOCK® Suspended Ceiling System
Our most popular and superior ceiling system. Available in suspended applications, it produces a high-quality structure that has the ability to hold multiple layers of board, can be used in both fire-rated and non-fire-rated environments, as well as being suitable for acoustic, bulkhead and seismic designs.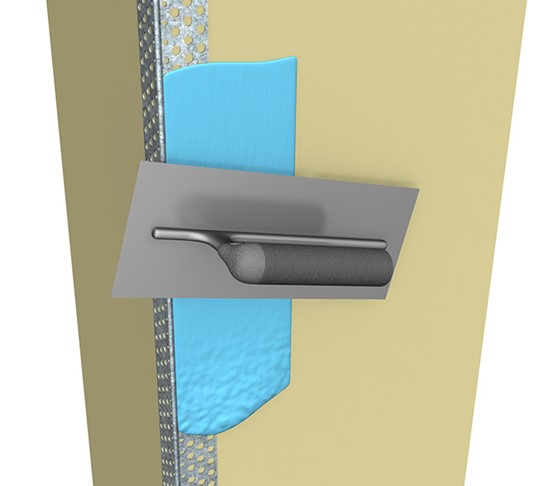 EXANGLE® Plastering Beads
This range of metal drywall beads gives plasterers a clean, defined edge on straight or curved details for internal building board applications.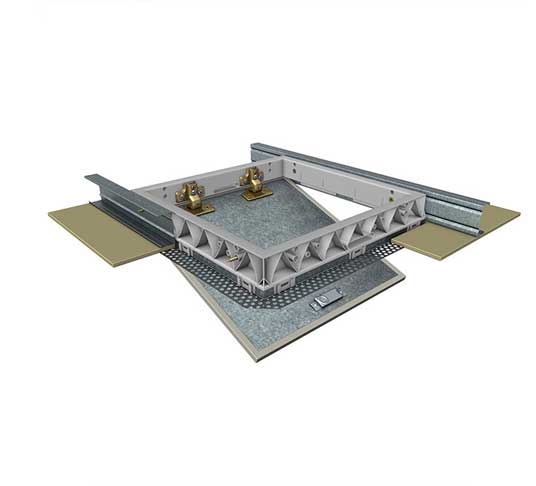 Whether you need a standard Access Panel, or a specialised architectural panel, PANTHER® Access Panels are the perfect choice.